Crash Course Glasgow offer intensive driving courses in Paisley and the surrounding areas. We offer crash driving lessons to all levels of ability.
If you want to find the quickest possible way to attain your FULL UK driving license, then an intensive or semi-intensive driving crash course with Crash Course Glasgow is your absolute BEST option.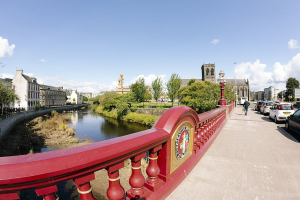 Whether you have never had your hands on a steering wheel before, have been in the driving seat a few times, or are almost pass ready but need to brush up on a few skills, then we have a driving course that can cater to your needs.
If you are looking for a crash course in Paisley then you should look no further than Crash Course Glasgow. We can offer competitive rates that will beat any other driving school hands down. Click Here Now to request a callback.
All our instructors are fully qualified Driver and Vehicle Standards Agency (DVSA) Approved Driving instructors (ADI). We don't offer pupils trainee driving instructors, especially not for intensive courses. Any driver that trains you will be 100% FULLY qualified. GUARANTEED!
Click on our price list at the top of the page to discover a variety of ways that you can learn to drive in as short as time as possible. With seasoned instructors, many years of experience and literally hundreds of very satisfied customers, we are confident we can teach you to 'pass' level, in days rather than weeks.
If you're willing to put in the effort then we can teach you the skills you need, in a practical, friendly and professional manner.
Not only do we provide affordable driving instructors at very competitive rates for intensive courses, but we also offer regular driving lessons, to Paisley and surrounding areas. Therefore, if you decide against an intensive course we'd still love to hear from you. We can hook you up with one of our drivers and find the right course for you.
Click here to get in touch with us today. Leave us a short message and we'll get back to you, answer any of your questions or concerns you may have and hopefully get you on the road to passing your test and getting your full license.
All the very best and good luck with your lessons no matter what you decide to do.