They may be unfortunately named but crash driving courses are growing ever more popular among UK learner drivers. Essentially the leaflet version of the driving lessons manual, these rapid courses are a valuable tool for those who want their license sooner rather than later.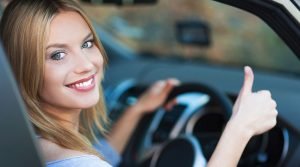 Spending months planning lessons and on average more than 40 hours behind the wheel is just not appealing to many people- especially those who have a good understanding of how cars work and how to drive them. Crash courses are not an alternative to driving lessons, but they can help speed up the process in some cases.
What Is the Difference Between a Crash Course and an Intensive Driving Course?
The primary difference between crash and intensive driving courses is how in-depth the training is. A crash course is short and sweet, covering only the essential information and practical skills you need to have a chance at passing. With intensive courses, you cram several months of lessons and learning into just one or two weeks.
Crash courses are aimed at people who already have a decent level of understanding and are looking for a refresher or a top-up, whereas anyone looking to get their license quick can try an intensive course.
How Long do Crash Driving Courses Usually Take?
Most crash-driving courses in the UK last between three and seven days, depending on the purpose. Refreshers or top-ups are usually quicker, with only a few hours per day, whereas a more informative course aimed at improving the learner's skills demands more time.
Advantages of Crash Courses
⦁ A quick and effective way to boost the knowledge and skills you already have
⦁ Confidence booster if taken shortly before your test
⦁ Naturally confident drivers may be capable of passing without needing to pay for lots of additional lessons
⦁ Usually focused on the most important elements of driving that are likely to come up in the test
⦁ People who failed their test previously may prefer a crash course to extra lessons
Disadvantages of Crash Courses
⦁ Not enough training to replace standard lessons and enable you to pass
⦁ Usually quite pricey
⦁ A lot to take in over a limited time
⦁ Complete beginners are likely to feel overwhelmed
Final Thoughts
Preparation is essential to pass your driving test, and shortcuts are not always the answer or the only option. They are, however, beneficial as an extra tool for learning. If you want to boost your skills, refresh your knowledge, and maybe speed up the process a little, a crash-driving course could be worth a try.